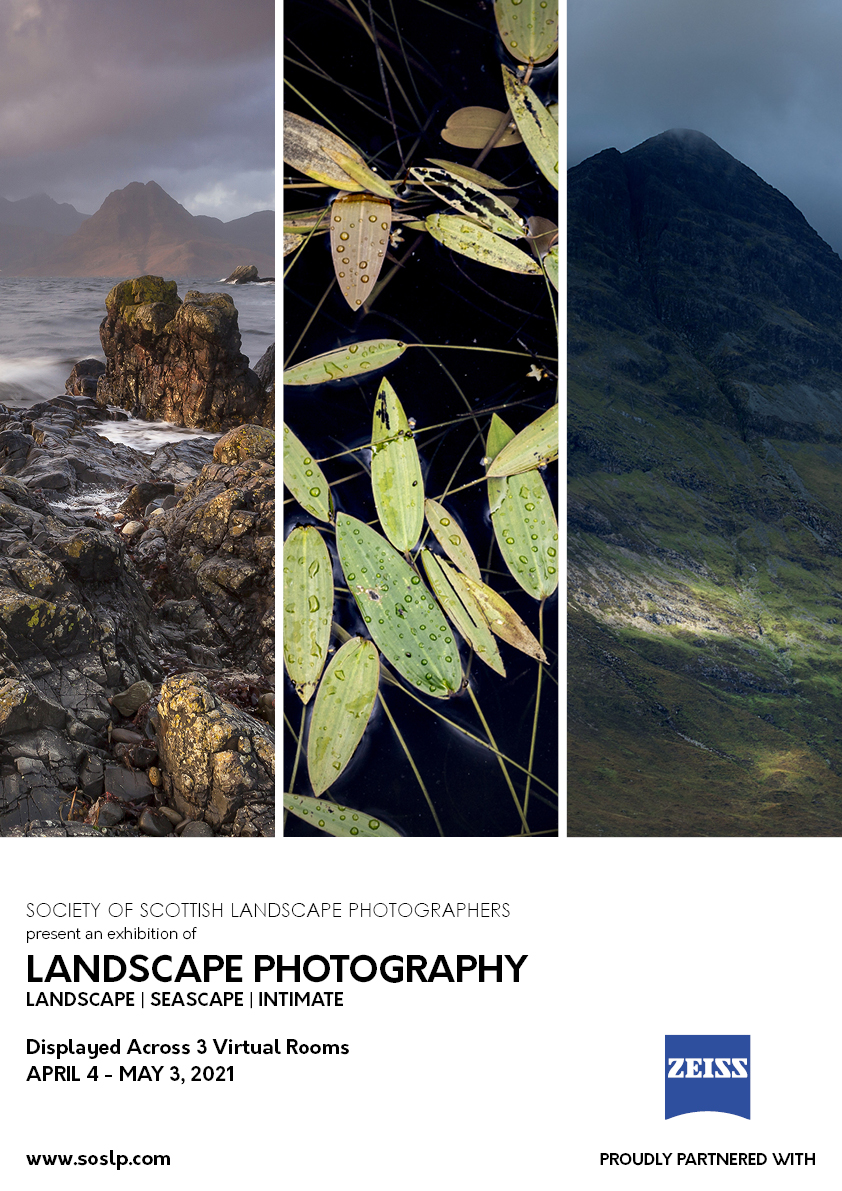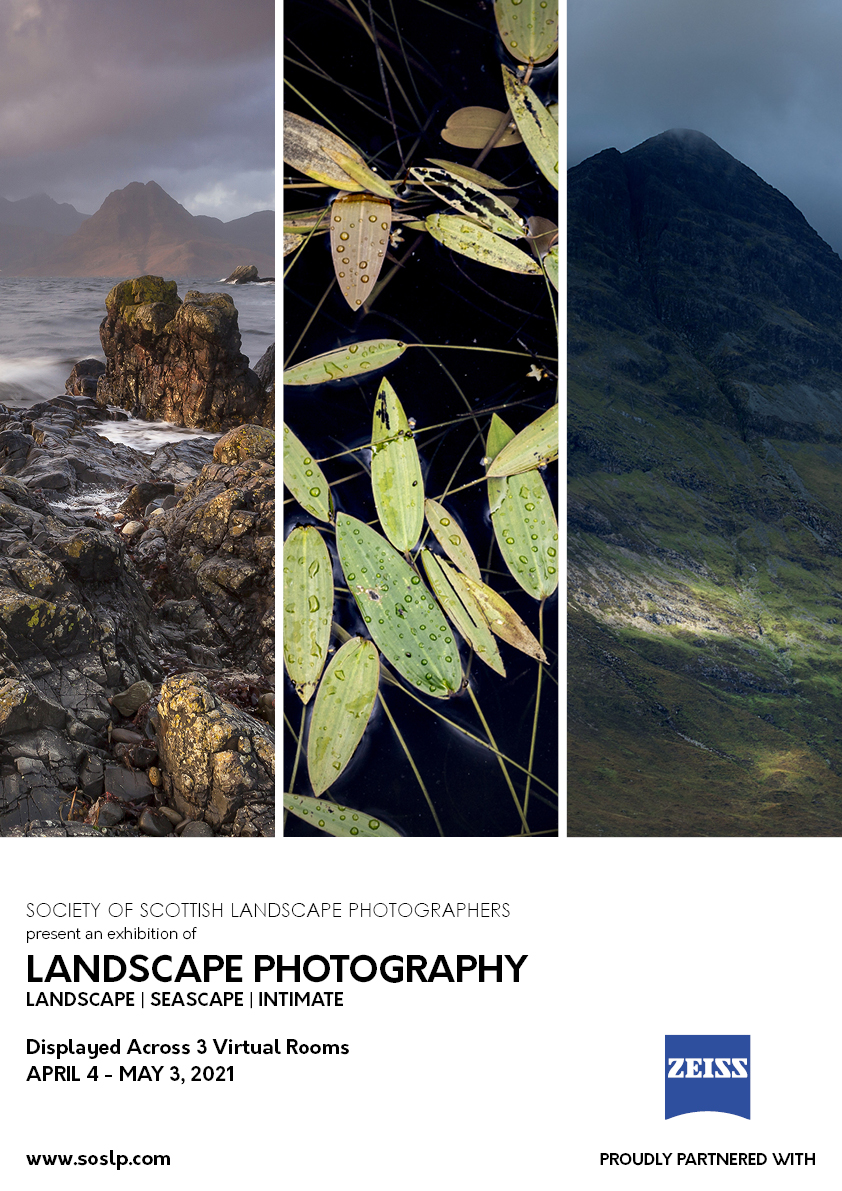 The Society of Scottish Landscape Photographers (SoSLP) will be presenting a virtual Exhibition of Scottish Landscape Photography from Easter Sunday, April 4th to May 3rd 2021. This virtual exhibition is a replacement for the Society of Scottish Landscape Photographers' exhibition that was due to be held in May 2020 at the Bield near Perth. This was thought to be the biggest exhibition of its kind ever to be shown in Scotland, however Covid-19 not only caused the cancellation in 2020 but again in 2021 .
This virtual exhibition will showcase the work of 44 of the Society's members (myself included) and will be spread over 3 virtual rooms with 148 images on show. The rooms you available to visit are Landscape, Seascape and Intimate.
If you have never been to an online exhibition before then this is the one to start with, you will be able to virtually walk around the rooms, get up close to the images and find out more about the artists and their images. The exhibition is created with state of the art virtual exhibition software and is free to visit. Many of the images images including limited editions will be for sale, but the Societys main aim is to promote environmental awareness and of course Scotlands beautiful landscape.

The Society say the show is promising to be a feast for the eyes!
Please take the time to visit, you wont be disappointed!